lotsa hours
---
---
No posts about the Skybolt doesn't mean that there was nothing done :). Yessir!
I was redrawing pretty much everything I did in the first few months of modeling the lower wing; and that ate up a bunch of time and didn't actually produce anything to show. But damn, did it suck up time!
I ended up re-doing:
Spars
All ribs
Full wing assembly (now it's clean and easy to tweak)
A lot of compression plates
Complete aileron assembly
Especially with ribs, the problem was that I did them while learning SolidWorks -- which led me to sketching them in AutoCad first (I used to hate doing curves in SWX.. now I hate Autocad, but that's another story :)). That made them virtually un-tweakable; and "tweaking" the verticals, which I had to do after confirming drag wire interference, proved to be virtually impossible.
So, I decided to clean it all up. Oh yeah, and I have moved that interfering vertical.
The brand-spanking new set of ribs: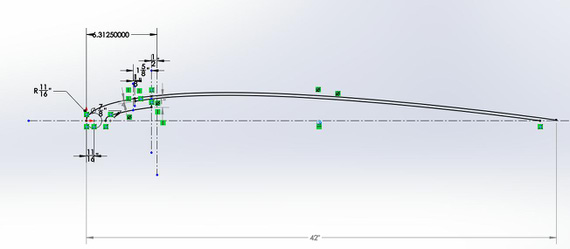 Master sketch, off of which everything else was derived

Butt Wing Rib

Typical Wing Rib

One of the many sketches that go into a rib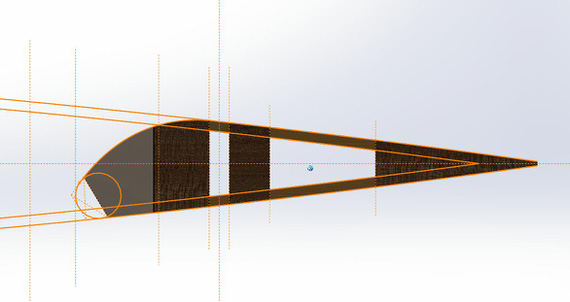 Aileron rib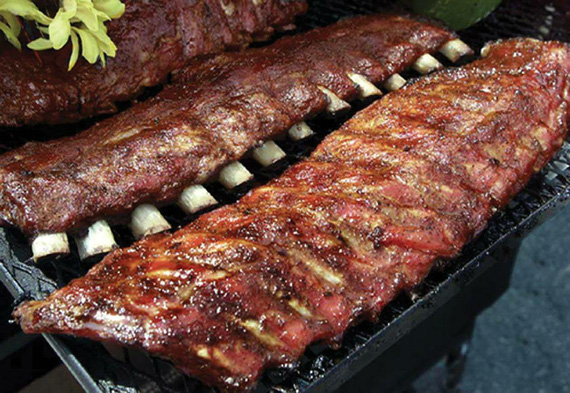 Rrriiibbzzz!! Oh, wait...
And then, only then, I could go on to finishing the tip rib and the aileron tip rib.
For tip rib, I used the positioned tip bow to project the cuts onto the surface of the nose block. I'll explain this technique in a bit with aileron as illustration.

Tip rib, with all the cuts that will match the bow perfectly

Tip, and other ribs, on the spars, and tip bow
And then there's the aileron, it's bow, and tip rib.
I started with a "placeholder" that was the inboard (full size) butt rib. Then, using the tip bow, I drew a couple of "guide curves" and projected it on a couple planes, corresponding to ribs, giving me two different profiles.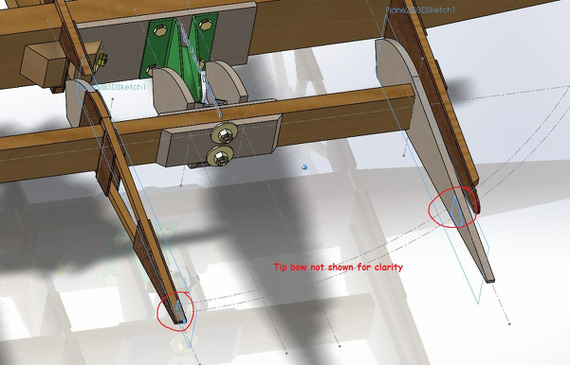 Projections, and helpers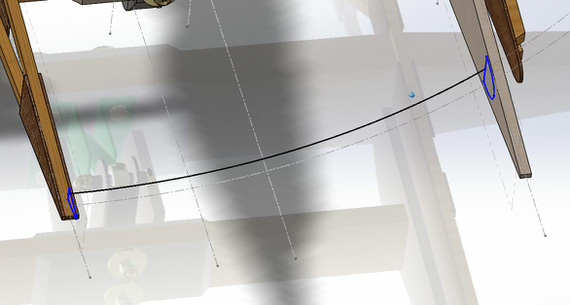 Guide curve and loft profile
Then, I set up my loft, and voila!
After that, I drew the butt rib. In the previous post, I said that it is supposed to be a touch larger profile than the tip wing rib; but that ended up not being the case -- in fact, it's a touch smaller and somewhat "hides" in the aileron well area. I decided not to mess with that...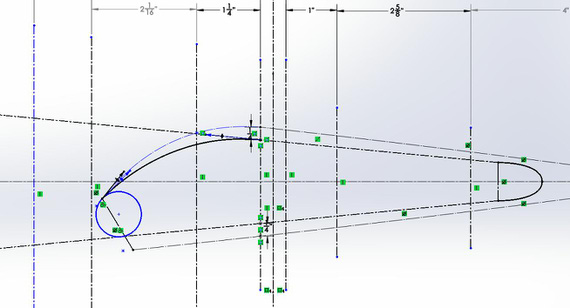 Tip rib sketch, derived from the "regular" rib, and the tip bow "intersecting" with it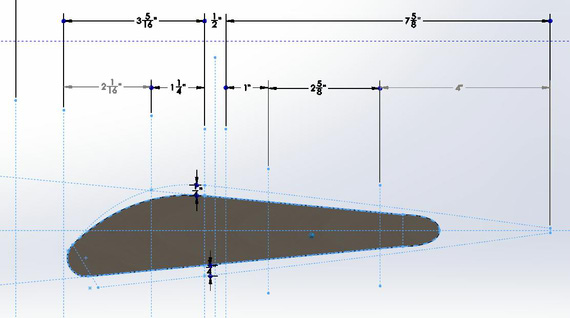 Aileron tip rib model
And here it is, in all it's glory, with the bow, tip rib, with everything matching perfectly. Note how the tip bow of the aileron changes shape along it's length -- that will be a hard one to hand-shape when making it...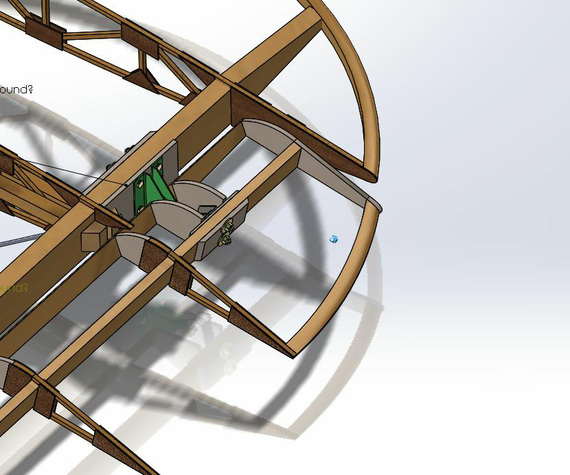 Aileron on the wing
---
There are some flight instructors where the student is important, and there are some instructors where the instructor is important. Pick carefully.
---