...misery turned happy times!
---
---
...this is important. Stick a pin in it.
Remo had these nice placards all over the airplane. Professionally done. Very well looking. He probably ordered them somewhere, or used a technique I am not aware of.
These placards are mostly glued on, and do not come off.
How do I know?
Well, I needed to remove one, in the side conduit. Here it is,..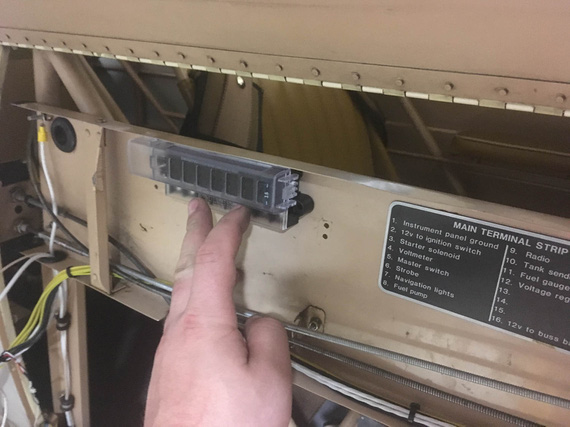 Placard
..to the right of the future fuse block. It gets in the way - there will be another fuse block there to the right of the one on the picture. And I can't rip it off! I can't remove the conduit to immerse it into whatever solvent will cut the glue without some major surgery, so I guess the new fuse block will go on top of it.
Why am I telling you this?
Ha!
You'll see.
Read on.
---
And the number one actual transmission heard in the O'Hare TRACON is:
-ORD ATC
---
Up ↑