...full circle
---
---
So finally, The Thing That Took Since November and That is Finally Done. Done?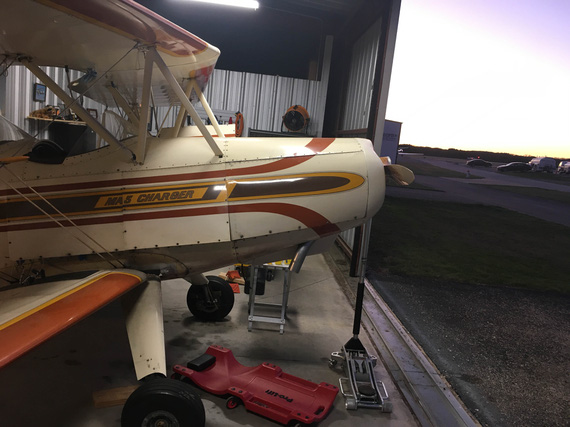 Tadaa!
Wait, what? The cowling's back on? Am I.. am I.. done?
Ha!
Nowhere near.
You see, one of the things I wanted to fix prior to putting the plane back in the air was this.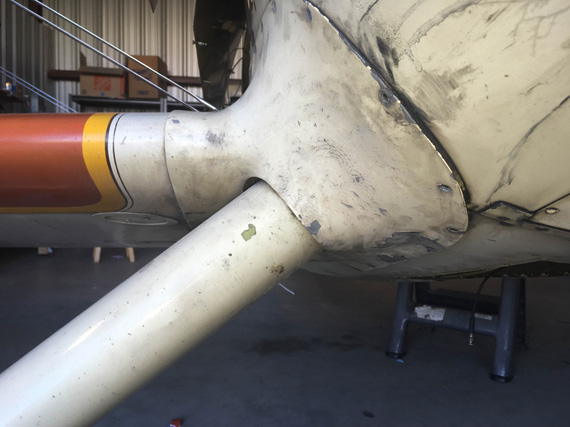 Wing root fairing
You're looking at the bottom right wing root fairing, all oily and burnt up, with paint flaking. It is bad. Really bad.
Why?
Because it is bathed in the exhaust, and because Glenn added the smoke system on top of that.
Here's the best couple pictures I have to illustrate what's going on.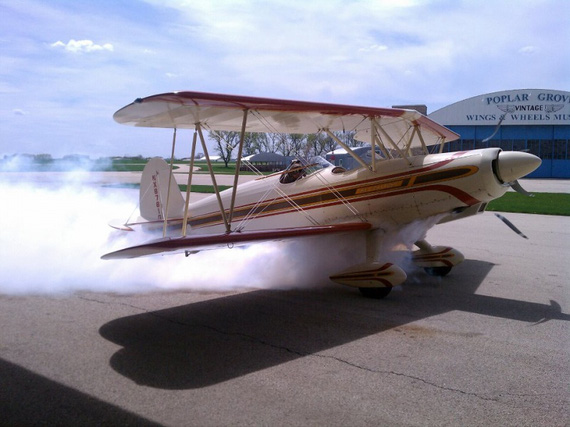 Glenn's "Smoke On" picture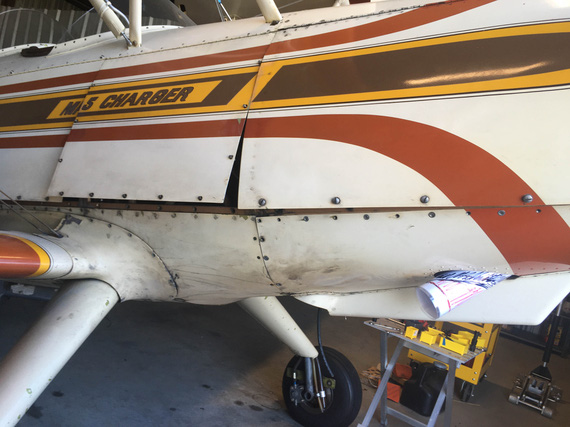 Old exhaust tailpipe
You can visualize what happens using the second picture. Black shading on the paper shows the original tailpipe. You can see how in the slipstream this will hit the wing root and the side, which is very much evidenced by the stains, oil streaks, and, well, burnt up paint on the fairing.
I wanted to fix this very, very, very much.
---
An airplane may disappoint a good pilot, but it won't surprise him.
---
Up ↑