... getting familiar
---
---
Decision
After getting the Charger, I have decided to fix a few basics.
Clean plugs
Change oil
Give her a good look over
Getting a bit ahead of myself, a series of coincidences (airport closed, baffles' condition, intake leak, and others) made me decide to go thru the annu... sorry, Condition inspection (damn, will have to get used to new nomenclature :) ).
Notes
Cowling came off.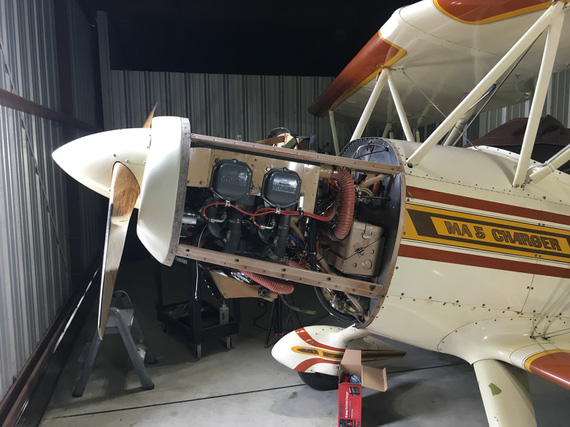 Cowling off
Discovered a few booboos:
Cracked cowl inlet ramp: need to stop drill.
Baffle seal behind the inlet ramp is turned the wrong way (Glenn was complaining about high temps - one of the reasons, hmm?).
Top baffle seals are too hard and sag in few spots.
One of the air take-offs off the ramp has almost un-riveted itself.
Since I will need some helps with skills and tools with riveting, and we'll need to pull the prop to change (and turn the right way) the seals, decided that I will put her thru annual.
Studying the systems (I was mainly concentrated on fuel and other al lines and hoses to see where things go), discovered a few things, too
She has the Rotec TBI-40-MKI TBI installed, which requires a 40 mesh filter upstream of it. The only filter besides finger strainers in tanks is gascolator, which goes down to 72 micron (0.003) only. Need to get a hold of Rotec people and discuss this situation.
The "low" end of the tank (in 3-point attitude) has a very nice drain fitting + drain cock draining behind the cowl. I am seriously considering adding a quick drain there - that is the lowest point of the tank in 3-point. My thinking is: water collected in the tank, goes to that lowest point; but there's not enough of it to go thru the take-off (which is in the middle). Then, when I raise the tail, it slushes forward, goes into the take-off, and reaches the engine right when I am just off the runway. Not Good.
Some un-critical drain hoses are clear vinyl and hard as a rock. For now will replace them with clear polyurethane, and if that hardens, with rubber.
TBI needs positive stops on the throttle quadrant. Need to check if they're present and adjust as necessary.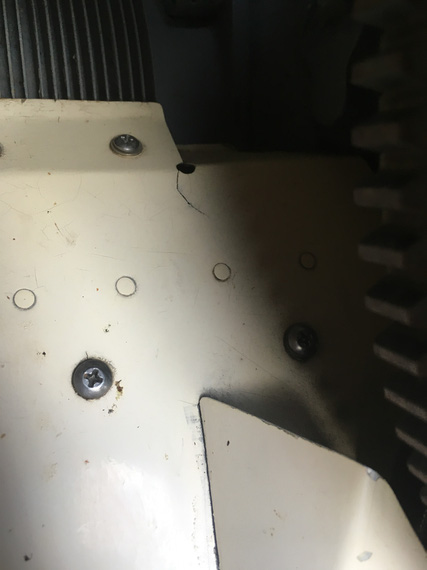 Crack in inlet ramp: stop drill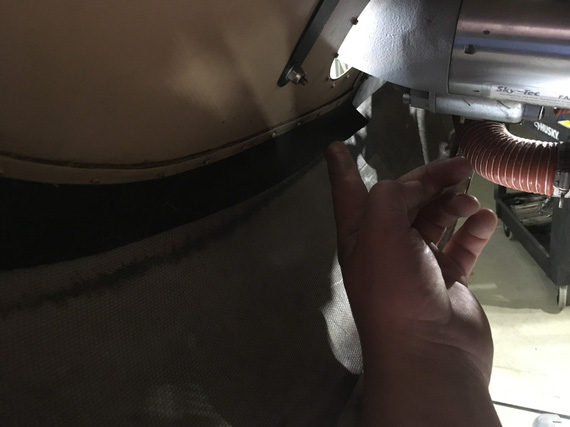 Inlet ramp baffle: turned the wrong way
Inlet ramp's take-off flange - un-riveted itself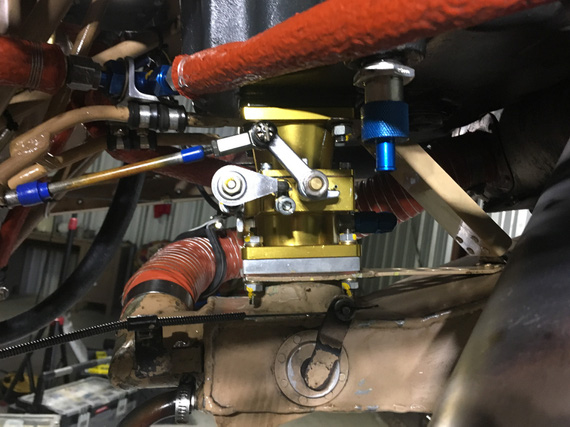 TBI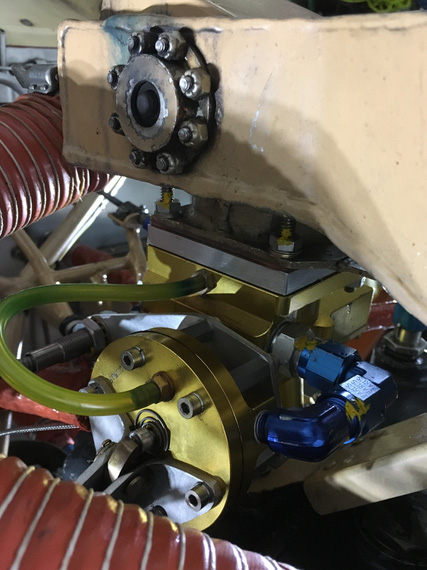 TBI - Regulator Side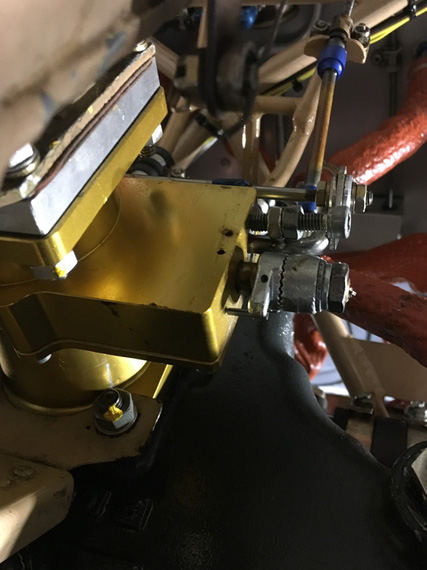 TBI - Throttle linkage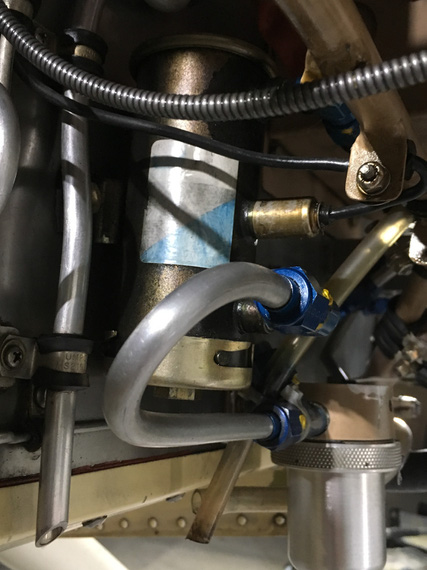 Electrical fuel pump and gascolator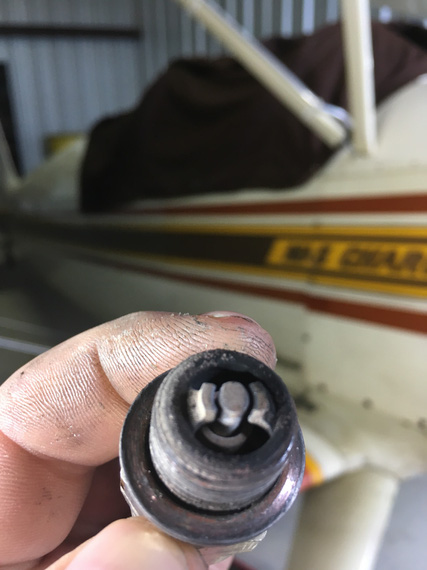 #1 bottom plug - in pretty good shape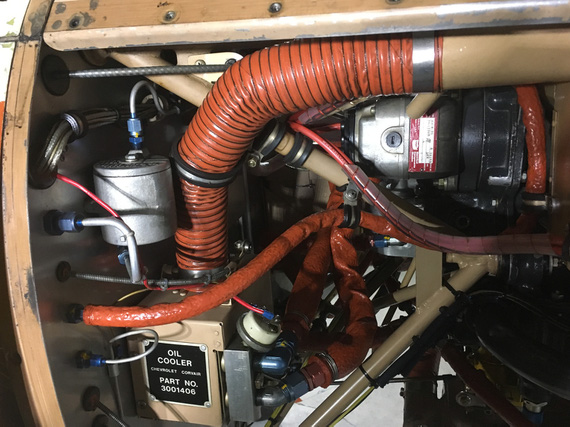 Engine compartment right side
Fairings
Spent the rest of the day taking off fairings and access panels. This is the first thing I thing could've been done better here methinks. Everywhere where it was deemed that the back side would be "accessible", Remo used #6-32 nyloc AN nuts on machine screws instead of nutplates. Well, some of those nuts are not accessible, and I gave up on quite a bit of them around the rear wing root fairings.
Need to standardize on fasteners' length so that I don't juggle 10 different screw sizes.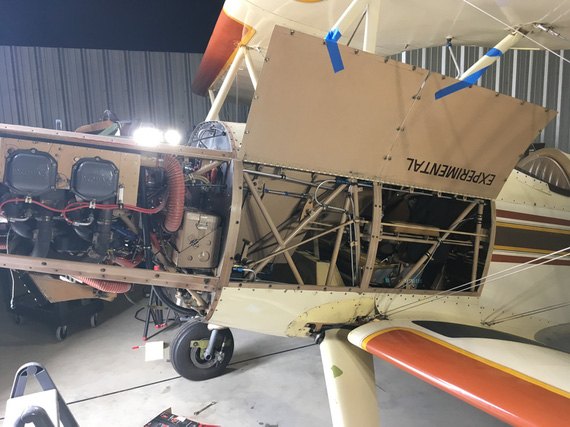 Gotta love that easy access!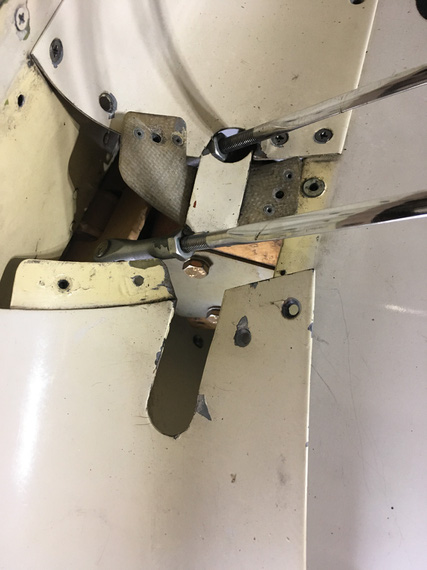 Flying wires' fairing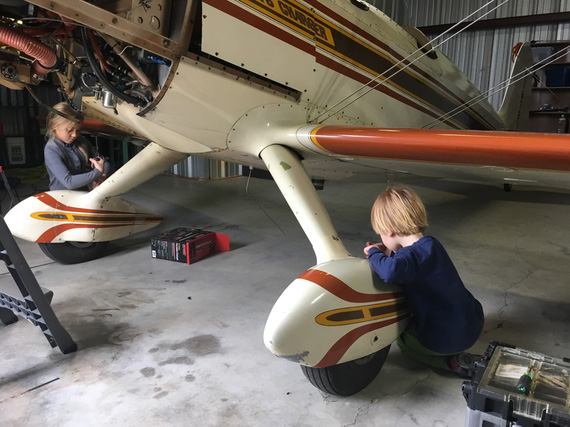 My laborers for the day working on wheelpants
---
Keep looking around; there's always something you've missed.
---
Up ↑