... firewall forward
---
---
This was a small project to wrap up everything I could do firewall forward before moving on to the panel and main wiring.
I wanted to clean up the engine monitor probes harness. When Glenn installed it, he used zipties everywhere (and actually everything on the plane was ziptied). Nothing wrong with that, except where zipties were used around motor mount and the like without any cushioning.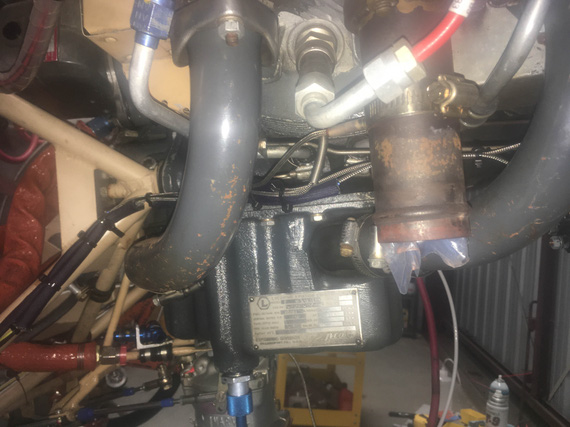 Probe wires with zipties
But last I checked, zipties weren't used in the 1930s. No, in the 1930s grass was greener, trees taller, water wetter, and Real Men used wire lacing to tie their wiring harnesses together.
And using adel clamps on round tube is just good karma.
So, I re-did one side first.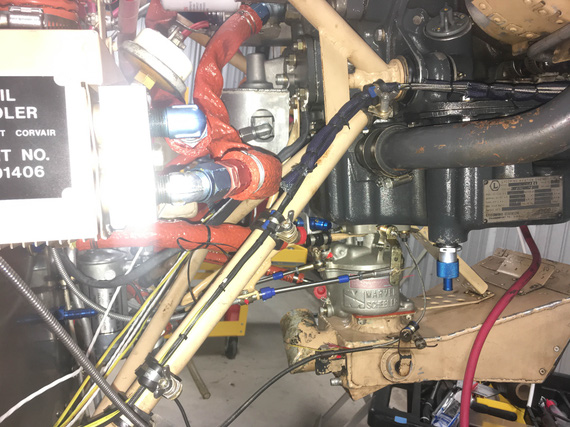 Properly laced and mounted
Much better isn't it? Those wing nuts are temporary - I will replace them all with real ones when finishing up FWF much later.
I did the other side, though didn't tie it up yet - there will be more wires joining that branch later, and I had to wait until they were done. But, I did set up all the adel clamps - about 4 pairs of them total.
Next, came the carb temp probe. I had to extend it's wire, and hook it back into the main harness. I repositioned it a long time ago because I ditched the Rotec TBI, and the old wire was just a touch too short.
I spent quite a bit of time making sure that it's a thermocouple, and that I can reliably extend it - with same material and type thermocouple wire. I did some basic tests with extending it and making sure it shows reasonable numbers. It did.
I thought a couple times about ditching it; but decided to keep it if I could, and my tests showed that I could do that.
Mounting and routing ended up looking something like this: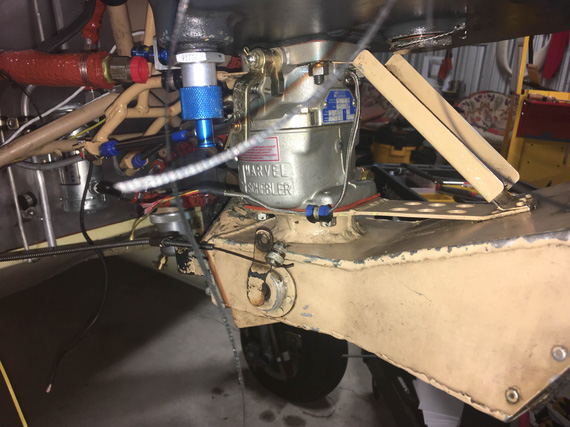 Carb temp probe wire
From there, it'd go straight to the motor mount (towards the firewall), and join the engine monitor harness.
When extending the thermocouple, the easiest thing to do is make sure that the joining thermocouple wires mesh together - this way, you're not introducing a section of a dissimilar metal between two segments.
To do that, I used simple Molex "barrel" butt splices that allow you to put one wire on top of another and crimp around. You then heatshrink the joint. In fact, I'm starting to like them, and am thinking about using them instead of the usual AMP butt splices with nylon insulation. They are much cleaner and compact, and heatshrink I use here (SCL) provides ample strain relief (it shrinks to hard plastic, and glues itself to the wire).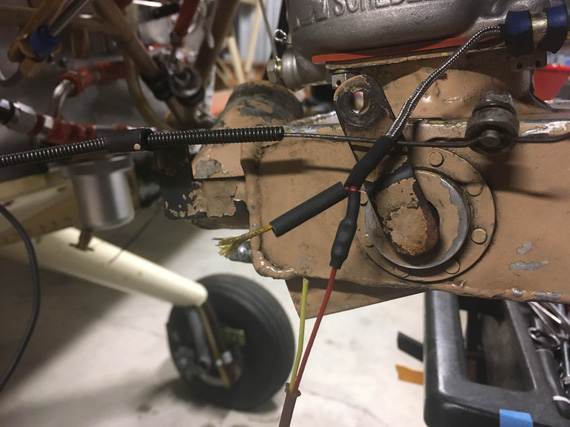 Extension being put on
I shrunk each crimp individually, and then another chunk around the whole thing. The whole thing was set up to be held by a second clamp (you'll see it in the picture a bit further down).
Back when I installed the CGR-30 on the Cheetah, I encapsulated all the probe wires into fiberglass sleeve, and here it'd fit perfect - to support the lonely wire spanning about a foot to the motor mount.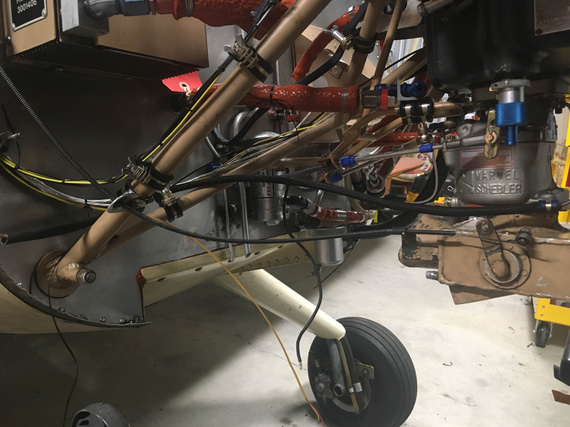 Fiberglass sleeve
I also used CGR's "barrel connectors" to hook up to the harness end. They have the wires "mesh" together, and fix them with a grubscrew, making the whole thing removable. Not sure when I'd want to do that, but I wanted to have an option.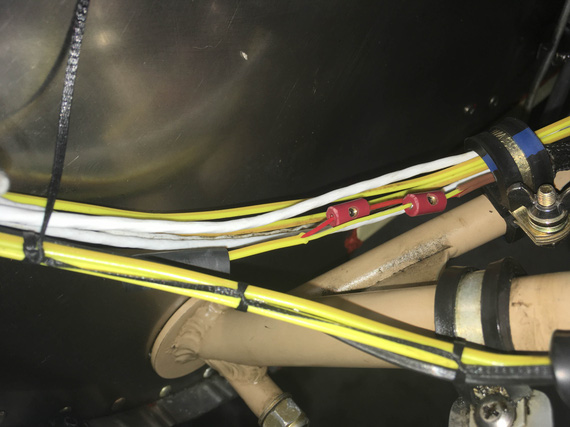 Barrel connectors hooking up to the main lead
Before closing it up, I tested everything. The probe had to be in the carb, so the best I could figure was to check if the ambient reading was good, and then heat it up and make sure that was reflected.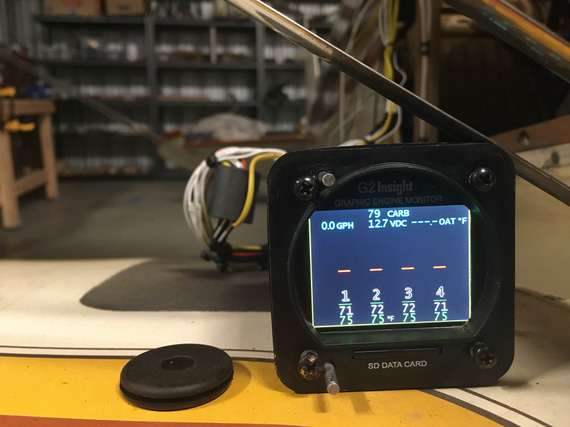 Testing
That was good enough for the test.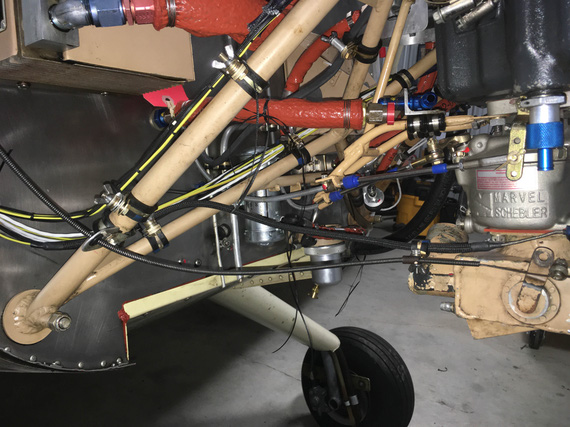 All closed up
Turned out pretty nice methinks - and I didn't have to lose the probe. The joint between the extension wire and the probe wire is very close to the adel clamp holding the fiberglass sleeve to the airbox, on the right side - and remember, it's in hard plastic that the heatshrink that's under the fiberglass sleeve turned into - so I'm not concerned about the joint failing there.
---
Never ask a man if he is a fighter pilot. If he is, he'll let you know. If he isn't, don't embarrass him.
---