Main Power Distribution
The Charging and Buss circuitry excerpt below: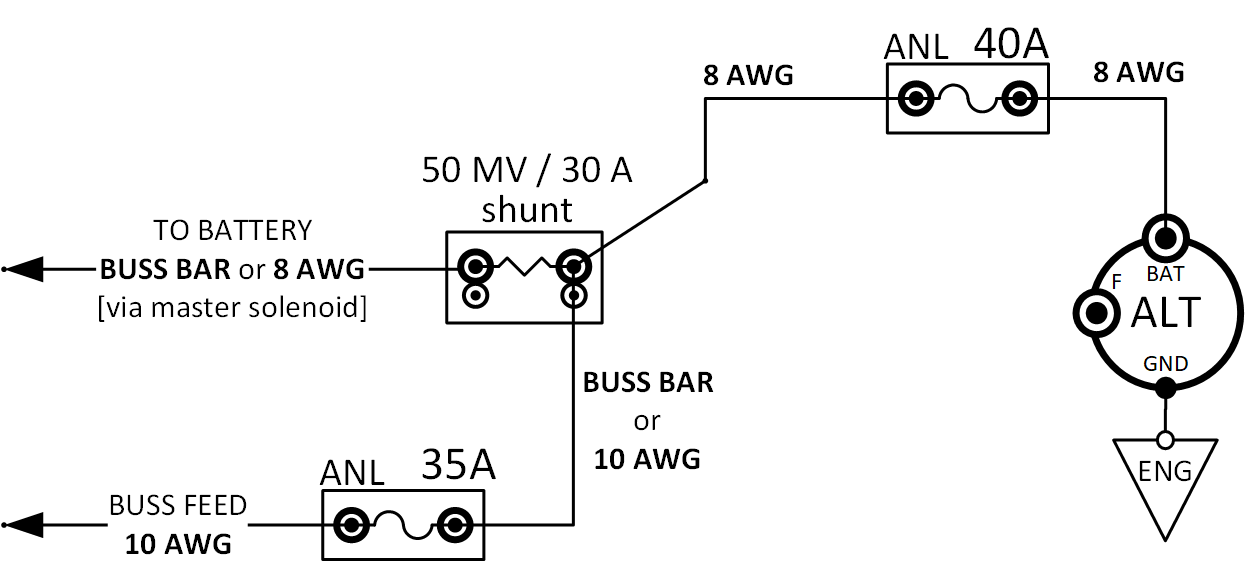 Power Distribution
Note that:
Shunt is set up to be in the "battery" lead. I like "battery lead" style ammeters, showing charge current on the 12-o-clock-plus segment, and discharge current on the 12-o-clock-minus segment.
Note that the buss feeder wire is protected by a slow-burn 35A current limiter. In Z-11, that wire is not protected at all. My reasoning for this decision is that this wire is relatively long on my plane (around 4 feet), since fuse block is near the rear cockpit. I wanted to protect it.
One area of concern here is that in the event of alternator short, the Ammeter Shunt will be a part of the alternator circuit that will see a lot of current while the 40A slow burn opens up. My gutfeel says it should be able to handle it, but I am not sure. At any rate, figure Z-11 has the same setup with shunt on the alternator's B-Lead.